Studying the ancient Indian teachings of Tantra you will notice how body and soul can easily let go into an unknown feeling of utter bliss. Tantra massages support you to let go, to relax into your senses and the magnificent experience of your own unique sensuality. Every Tantra massage is a sensual-erotic piece of art, unique each time. We massage your body in a loving way with selected oils. This includes an intimate massage, if you wish so. The therefor created Lingam-Massage (intimate massage) activates sensitive zones and erogenous points. If you wish we integrate an anal/ prostate massage in our ritual. This requires a treatment time of 2, 2.5 or 3 hours and intensifies your sensual feeling capacity (no surcharge!). This deeply sensual experience has an deeply relaxing effect on body and soul. Your desire for tenderness and intimacy will be met and you will feel your sexuality as life energy in each cell of your body. Sensual accessoires like feathers or silk material refine and enchant your capacity of sensing even more. The Tantra massage will be given by a woman or man, as you wish.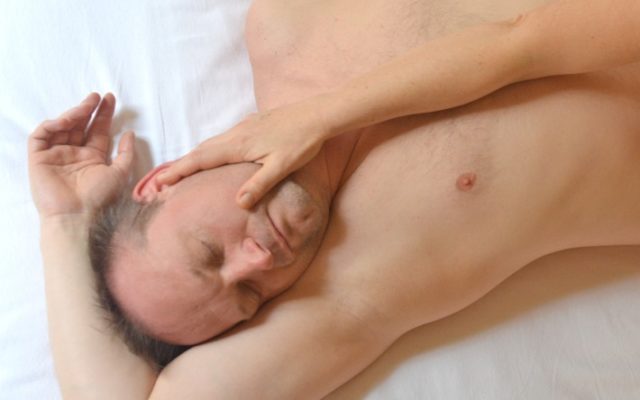 You will experience a special increase of sensual pleasure if you choose the touch of two women or a man and a woman at the same time! You will experience the most thrilling touch, to the point that you won't be able to know who is touching you at the moment and you will loose yourself into a celestial experience!
For an introductional talk, shower and relaxingend to the tantra massage please allow 20 to 30 minutes in addition to the massage time. The tantra massage will be given by a man, a woman or with 4-hands, as you wish. You experience tantra massage for the first time? We recommend to choose a massage for 2 hours or more. During the massage, you are only in the receiving role. Mutual massage or other love games we do not offer!We are happy to answer your questions in advance by phone or email and take us before the massage time for an introductory talk. Please contact us! We look forward to welcome you in our place.