One of our highlights is the Tantra Massage for couples, friends or lovers. Both partners enjoy the massage together, what can be a deep and unique experience. It is also a wonderful inspiration to enriche your love life. You get a massage by two women or one woman and one man, and you decide if that happens in the same room or in separate rooms. A sexual contact between the partners is not provided. After the massage you have another 15 minutes to bring to a close the experience together. If you should decide to share the room, we recommend from our longtime experience to take into consideration the following thoughts. Remember that there will be four people in the room. Therefore it might be challenging for you to stay focused on your own relaxation rather than getting distracted. Please make sure with your partner before the massage that you both agree with your partner being touched by the masseuse or the masseur on an intimate level while you are laying beside. Whatever your decision is we take great care making this massage a wonderful, intense and extraordinary experience you can enjoy. A sensual gift to the love of two people, not only for a wedding day!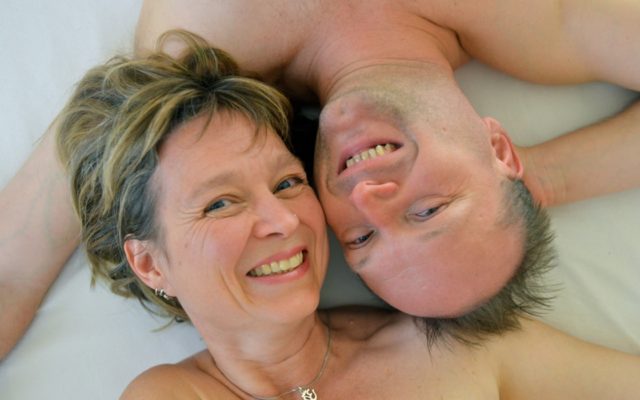 A 2plus1 massage is an intensification of the usual couple massage. By this tantra massage ritual threesome you as a couple can go on a journey of discovery and capture new horizons in your partnership. It can bring new dynamics and deep sensuality to your relationship. You can explore your partner in a new way and give full expression of your love and lust. An experienced masseuse or masseur will guide you through the massage ritual. Together with one of the partners the masseuse or masseur leads through the sensual tantra massage. At the same time, the other partner is pampered by four hands, feels secure, and deeply and sensually relaxed. In lovemaking sensual lustful give and take usually occurs at the same time. In a 2plus1 massage these roles are clearly fixed, it is either giving or taking. This massage ritual is an inspiration to experience the massage atmosphere and give the receiving partner loving touch and adoration. It is not a manual to learn the tantra massage, but it intends to dive into love, devotion and dedication. The giving partner is always included in the touches, s/he should not just watch. However, no previous experience in massaging is necessary for the giving partner. An important recommendation for the 2plus1 massage is that you as a couple are ready for the masseuse or masseur being present during your intimate feelings. You should also be open to the giving partner seeing the receiving partner touched lustfully by the masseuse or masseur. According to our practical experience with the 2plus1 massage you as a couple can cherish this experience more if you have both previously received a tantra massage. You can enjoy it better, if you know what is to expect. If you would like to switch roles with your partner, we suggest making a second appointment for the change. Otherwise please plan enough time for a 2plus1-Massage with change (about 4 to 5 hours).
For an introductory talk, shower and relaxingend to the tantra massage please allow 45 to 60 minutes in addition to the massage time. During the massage you are exclusively in a receiving position. We are happy to answer your questions in advance by phone or email and take us time before the massage foran introductory talk. Please contact us! We look forward to welcome you in our place.